Melinda Schelfhout, Dental Assistant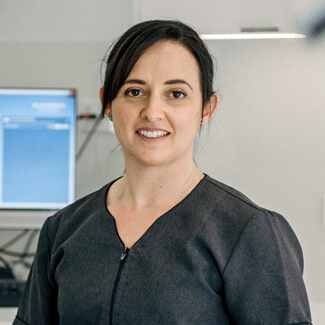 Mel has always enjoyed taking care of people and has an interest in health and the body. She also loves providing attentive dental care and enjoys getting to know our patients.
"The most rewarding aspect of my job is helping people in our close-knit community feel safe and cared for."
Working as part of a dynamic and passionate team here at River Dental is also gratifying for Mel. "It's a pleasure to work in such a fantastic environment and offer our patients the latest in technology."
Education and Professional Development
To prepare for her career as a dental assistant, Mel earned a Certificate IV in Dental Clinic Assisting from Wembley TAFE. She graduated in June 1999. Mel also has taken advanced infection control courses in the past and is always interested in learning the latest protocols.
Staying Active in Margaret River
When she's not working, Mel enjoys walking, exercising in the outdoors, listening to music, spending time with her dog and hanging out at the beach with friends.
Contact us today to book an appointment with Mel!
Book AN APPOINTMENT
Contact River Dental today to schedule an appointment with Zoe!

River Dental Dental Hygienist | 08 97852828