ZOOM! Teeth Whitening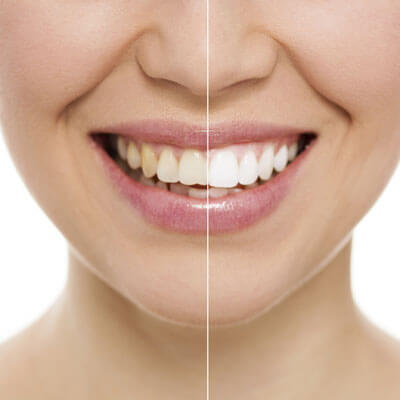 Thanks to Phillips ZOOM! Whitening, you can get an immediately bright smile in just one trip to River Dental. When you choose to whiten your teeth with ZOOM!, you enjoy:
Longer-lasting results
The convenience of one appointment
Immediate effects
An instant change in your smile's appearance
If you prefer to get your teeth whitening procedure completed at once instead of over a period of time, then same-day treatment is right for you.
Why ZOOM! Whitening?
Phillips ZOOM! is one of the most technically advanced and experienced whitening products on the market. Compared to other competitors, they are the number one most trusted brand. It's safe and effective for our patients and the only brand of one-day bleaching systems that we provide.
Your Whitening Appointment
Before getting started with any whitening regimen, we'll want to make sure everything is okay when it comes to your oral health. Some people aren't suitable for whitening, while others are. For instance, if you have any active cavities, gum infections or there are restorations in the front of your mouth, we'll need to address possible side effects like irritation or causing other dental work to stand out.
You'll need to have your teeth cleaned, too. As long as you're up to date on your cleans, you should be fine. But if it's been a while since your last scale and polish, the bleach can't effectively whiten your teeth. Stain and tartar buildup are hard for the whitening agents to penetrate the underlying enamel.
We'll take moulds of your teeth. The models will make it possible for us to create special guards that fit your smile like a glove. You'll take these custom guards home after your ZOOM! treatment to top off as needed.
We schedule you for your bleaching procedure. The entire visit takes anywhere from 1-1.5 hours, depending on the colour of your teeth and how well they respond. It's quite a smooth process; you can just sit back and relax.
After Care and Follow Up
We'll check with you after your ZOOM! appointment to see how you're doing and monitor your teeth for any sensitivity. For most of our patients, topping off is done after each scale and clean or as needed. You can stop by our office to pick up refill gel at any time. Store your gel in the refrigerator to help it last as long as possible,
BOOK YOUR ZOOM! WHITENING CONSULTATION
Contact us today to request an appointment to find out if you qualify for ZOOM! teeth whitening Margaret River.
* Any surgical or invasive procedure carries risks. Before proceeding, you should seek a second opinion from an appropriately qualified health practitioner.

ZOOM Teeth Whitening Margaret River, Busselton, Augusta WA | 08 97852828