Zoe Hunter-Smith, Dental Hygienist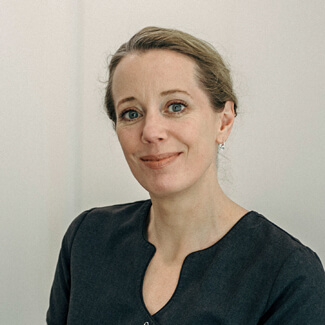 Zoe's first job as a dental assistant was with a passionate periodontist who inspired and encouraged her to further her career in dental hygiene. To prepare for her career, Zoe earned an associate's degree in dental hygiene from Curtin University in 2000. She also obtained a DCA Certificate IV. To stay abreast of the latest in the field, Zoe takes professional development courses annually.
Helping Patients Enjoy Optimal Oral Health
"Some of my patients think that I'm a bit strange that I love cleaning people's teeth, as they couldn't think of many worse jobs. But I think that if I still love cleaning teeth after 20 years in the job, then it's totally the career for me!"
Zoe also finds it highly fulfilling to have patients leave in a healthier oral state than when they arrived. She also likes converting occasional dental visitors to enthusiastic regular attendees!
In Her Spare Time
When she's not at River Dental, Zoe enjoys cooking, reading and various fitness activities. She's an F45 enthusiast, and she likes jogging and mountain biking.
Book AN APPOINTMENT
Contact River Dental today to schedule an appointment with Zoe!

River Dental Dental Hygienist | 08 97852828