Mikko Valente, Dental Nurse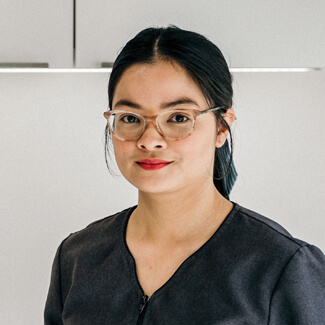 To prepare for her career, Mikko earned a Certificate III and IV in Dental Nursing from Belmont College DNA Kingston Training. She graduated in 2014. Mikko became interested in becoming a dental nurse as she is eager to learn new things each day, such as innovative technology.
"There is no dull moment in the clinic because every single day, you learn new cases from different people."
Finding Fulfillment Helping Patients
For Mikko, the most fulfilling aspect of being a nurse is when you can see how the patients are pleased about the result of their appointment. Kind and caring, she enjoys helping every patient achieve a bright, healthy smile.
Outside the Practice
When she's not at River Dental, Mikko enjoys bonding with her family. Born in the Philippines, she and her family migrated to Australia in 2006. Mikko is a single mum of a young daughter. One of Mikko's favourite things is sampling various ethnic cuisines from different restaurants.
Book AN APPOINTMENT
Contact River Dental today to schedule an appointment with Mikko!

River Dental Dental Nurse | 08 97852828